Organizational Development
Enhanced Performance in Corporate Policies, Procedures, and Reporting
Capitalizing on the unique contributions of individuals in the family business with structures and policies that provide opportunity, while also ensuring business performance and efficiency, can be extremely challenging.
Family employees can face unique challenges in carving out satisfying and impactful career paths at their family-owned company –and both family and non-family managers may find it difficult on occasion to manage them.
At the same time, maintaining an entrepreneurial culture is often difficult when succeeding generations have grown up more affluent than the founders –or when the company is growing and trying to incorporate a higher level of professionalism.
The dynamic is made more complex in that family owners may have significant influence over the structure of the organization in which other family members work.
Continuity understands these competing concerns.
Our independence and experienced guidance in general business best practices ensure that any structures and policies to be implemented work for all stakeholders –and their unique blueprint of business and family.
Some of the issues that Continuity addresses in Organizational Development include: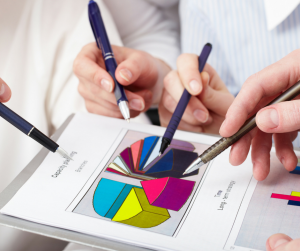 Standards and criteria for a child or in-law entering the business
Compensation policies for family employees
Performance reviews for family employees
Effective management and communication skills in family managers
Conflict management skills
Organizational structure for appropriate authority, accountability, and responsibility
Leveraging the advantages of family management and control
Implementation of management policies
Alignment of ownership and management groups
Strategic Planning for Enhanced Family Business Performance
Continuity's expertise in helping clients grow out of conflict to improve decision making enhances business performance. Our consultants are trained and credentialed in both business analysis and strategy development.
We offer a strategic planning process that can address the difficult questions involving the marketplace, technology, competition, financial, and organizational strength.
Our specialized team members also can provide expertise for family businesses that are considering an acquisition strategy, new product/market development, capital funding for growth or for buying out other shareholders.
---
Read more: Leadership Development