Meeting or Retreat Facilitation
Productive, Enjoyable and Purposeful Family Meetings and Business Gatherings
Meetings are how we get things done, grow relationships, and maintain alignment in our strategic goals and vision.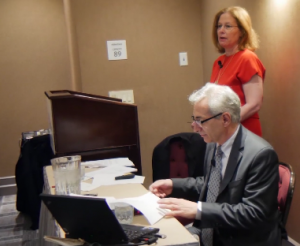 Whether in the board room or the living room, with family or non-family members, family meetings with the enterprise stakeholders can be daunting, risky, and potentially transformative. It is essential to manage the inherent conflicts among family members who own, manage, and live together when planning a family business meeting. Often things can begin casually and escalate into conflict – or they can be well planned but fall short of their intended purpose.
Proven Strategies for Holding Productive Family Business Meetings
Productive meetings are essential for successful family enterprises. Continuity works with families in preparing and facilitating effective meetings that:
Help family members better understand their role in the business
Leverage knowledge on the mechanics of running successful meetings
Utilize appropriate venues and practices in which to discuss difficult or conflictual issues
Build alignment of the strategic goals with the vision in both business and family
Enhance communication skills for the business and with family
Arline Kardasis; Director of Training

Family Business Retreat Facilitation
Continuity Family Business Consulting offers specialized programs with experiential learning that include challenge courses and cooperative games to teach teamwork, develop trust, and improve communication through metaphorical learning. These full day programs offer family members of any age opportunities to experience a different kind of retreat aimed to be deeply enriching, memorable, and fun.
(Left) Arline Kardasis outlines the ways in which Continuity helps families and family stakeholders develop personally and professionally.
Conveniently Located
We are located in downtown Boston, Massachusetts, in the heart of the financial district and blocks from the Seaport section on the waterfront. Our offices are easily accessible via automobile, by train (Amtrak and South Station are within a few blocks walking distance), public transportation, and Logan International Airport. Our facilities offer ample and flexible space for a variety of meeting formats and sizes. This central location provides a range of choices for dining, accommodations, and entertainment to support guests attending family retreats. Contact Us for scheduling and learn how we can customize a program for your enterprising family.
Contact us for your next family meeting. With tailored content, learn to grow relationships and maintain alignment in your strategic goals and vision.