Corporate Oversight and Direction is Vital
Good governance is vital for the success of any family business yet the most appropriate form of a governing entity will vary depending on the unique character and stage of the business. Early on in the growth and development of a family business, governance responsibilities may reside with the owner-manager, a small group of trusted advisors, or family members in titular roles with no formal business involvement. Learning about all the options in corporate governance structures can help family stakeholders implement the appropriate level of oversight to grow and manage their enterprise with greater clarity and confidence.
Proper Family Business Governance is Essential for Success
Whether the owners want to make their current board more effective, build an independent board, create an advisory board or simply learn more about governance options, Continuity Family Business Consulting can help stakeholders understand, implement, and practice good governance.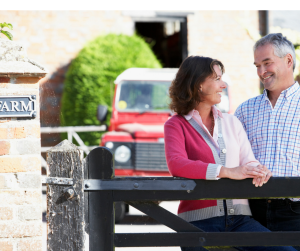 We support development of the board and its governing policies; conduct assessments of a current board –such as its purpose, mission, and performance effectiveness; create board structures that include rules and expectations for the governing process as well as membership on the board; and coach on how the role of director is distinguished from that of CEO, President or majority shareholder. Independent and advisory board members must understand the nature of family businesses as compared to their non-family counter parts in order to provide optimal service as directors. Continuity can help in the search for, and recruitment of, the most qualified candidates to serve on family business boards.
Strong Boards Enhance Family Business Value
A well run board can be especially valuable in a succession planning process serving as support structure for the next generation of family business leaders who typically are first-time executives or CEOs. The board will provide business leaders with guidance on corporate strategy, financial decisions, and executive compensation and review. Formal independent boards, family-only boards, executive committees, and advisory boards can help resolve business related conflict between managers, owners, and other family members.
Typically, family business board of directors may be called upon to address any number of concerns, such as:
The leadership succession process
Family employment policy including leadership development, career planning, employee reviews and compensation
Conflicts and communication
Ownership issues including shareholder and voting agreements
Business strategy
Family issues as represented by the family council
---
Read more: Family Governance