Strategies for Generational Transitions
One of the most important challenges for a family business is ensuring the successful transition of the enterprise to the next generation. Succession Planning can do just that.
While non-family-held businesses commonly have a clearly defined hierarchy and hiring process to fill open positions, family enterprises often don't have a plan for handing power to the next generation, leading to conflict and divisions. Conflict, whether passive or active, can delay or even derail succession plans. The very fear of conflict can keep stakeholders from making timely decisions in a productive manner.
Implementing a succession strategy is a complex process involving trust, thoughtful planning, and specialized approaches that address sensitive issues and critical factors for the business.
Family Business Succession Planning that Accounts for All Stakeholders' Needs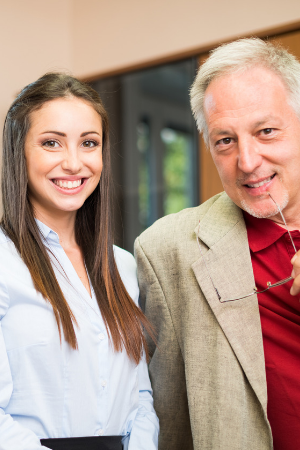 Managing conflict in the course of succession is at the heart of how Continuity serves its business families. Our comprehensive approach is grounded in the fundamental belief that family and business issues are inextricably linked. Continuing family relationships are crucial and the needs of all stakeholders must be taken into account in both the planning and implementation phases.
A customized succession plan that is right for your family business ensures sustainability of a strong enterprise while leaving all stakeholders feeling heard and fairly treated.
The Continuity team offers extensive experience and training in business, family systems, and conflict management. We know how to effectively integrate the expertise of estate planners, CPAs, key non-family executives, and family business stakeholders – both in and out of the business – to produce a succession plan that works as well for the company as it does for the family.
Some of the priorities that Continuity Family Business Consulting manages in building the right succession plan are:
Identifying the next generation leaders and developing their skills to lead
Ensuring that the estate planning documents match the intent of the owner(s)
Making sure stakeholders have an aligned vision for their family and their enterprise
Reviewing shareholder agreements
Structuring governance for effective oversight, mentorship, and conflict management
Developing organizational policies to accommodate the needs of next generation leadership
Evaluating the company's financial health
Managing conflict and expectations within the family business system
Identifying actionable ways for the family leadership to support the business succession plan
Good Governance is Essential to Succession
While management and decision-making hierarchies are more formal in the business than in the family, creating an organizing governance structure with policies and procedures can improve the bond between family leaders during the succession process.
A family council can promote effective and timely decision making among family members while also reinforcing the shared values that are critical for cohesive asset management and healthy, continuing relationships during a transition.
Continuity offers guidance on the design and development of family councils to support purposeful, timely succession planning for your family business.
---
Read more: Family Governance