Planning an Exit : Prepare the Exit Strategy
Devising Liquidity Options for Stakeholders
If you didn't already own your business, would you buy it? As a current owner of the business, could you sell it?
If your answer to the latter question is in the affirmative, what would be required for you to be able to maximize the potential market value of your enterprise, how long would it take, and what would it cost?
There are a variety of factors to think through in order to achieve the best position as a seller.
Considering these and other questions provides a useful perspective for business owners. They posit that you should either be a buyer, seller, or builder of your company.

Guiding You In Selling a Family Business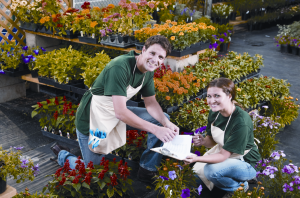 When any factors point to the option of selling your family business, Continuity believes that the only tragedy is selling a business due to insufficient planning or poorly managed conflict. Selling a business prematurely can result in significant loss of potential future value as well as in family relationships.
Sometimes a business sale actually fails to close because the process was not managed in a way that meets everyone's concerns. Since selling impacts multiple stakeholders and interests, it is necessary to acquire buy-in and implement a process that will yield the best outcome.
Deciding to sell a family business – even for the right reasons – is not easy and such a decision is typically one that owners face once in their lifetime. Buyers of family businesses, however, may do many such transactions every year.
Planning For the Best Outcome

Continuity helps family business stakeholders level the playing field and think through the important decisions with planning that produces the best outcome. We offer a breadth of expertise that enables family business owners and their stakeholders to approach selling responsibly, which includes a carefully planned exit strategy.
Whether you're considering a sale now or in the future, Continuity Family Business Consulting can help develop a comprehensive exit strategy as a starting point from which to move forward and become better prepared, regardless of when you ultimately decide to sell.
We also help owners properly prepare for an optimal sale, including:
Refining your goals
Preparing the company for sale
Choosing the right sales team
Negotiating fees
Evaluating specific offers
Selling a Family Business Requires a Confident Exit Strategy
Sometimes only a few owners desire to exit, allowing those remaining to increase their ownership stake. In other instances, alternative recapitalization may be appropriate: Selling a stake to outside investors to secure needed capital for growth or to facilitate the exit of a family owner.
Continuity helps identify and vet suitable partners for the full range of complex capitalization and exit strategies. We craft workable agreements that help ensure perpetuation of the family's values as well as continuing career opportunities for family members.
We also support family and non-family stakeholders alike in understanding, and managing, the personal and professional implications of such a significant transition. Once the transaction is complete, we can assist the family in the redefining of itself from owning a business to leading an enterprise that deploys talent and wealth in new opportunities.
---
Read more: Succession Planning
Save