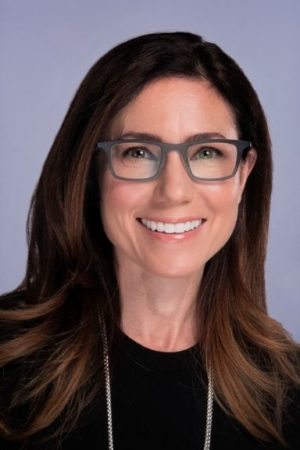 Partner
Robin's service as a (i) trusted advisor for multiple family enterprises, family businesses, and family offices, (ii) board member for two family enterprises, and (iii) general counsel for one family enterprise, has provided her with an intimate working knowledge of the issues enterprising families face.
Robin has seen up close and handled such family business matters as succession planning, governance, leadership development, strategic planning, family council creation, shareholder redemption programs, shareholder distributions, tax planning, and trust issues. She has extensive experience with corporate governance, board relations, trust matters, complex contract negotiations and drafting, litigation and litigation management, and dispute resolution. As a strategic problem-solver who understands the hard and soft issues challenging multi-generational families, Robin helps family enterprises and family businesses navigate their unique complexities.
Robin's passion for strategic problem-solving is best exemplified in her role as chief legal officer and consigliere to the CEO of a fourth-generation family enterprise, where she developed and obtained consensus from the board and family shareholders on issues such as shareholder agreement and bylaw amendments to reflect current governance practices and special redemptions, spearheaded the search process for the first non-family CEO, revamped the executive compensation plan to align with shareholder distributions, handled a joint venture between one of the family's multiple operating businesses and a private equity fund, and created a tax task force to work on creating a more tax efficient structure given the family's geographical diversity.
Robin's for-profit experience encompasses the finance, consumer-facing, real estate, and transportation asset industries. Her non-profit experience includes 10+ years on the boards of organizations whose missions are serving those who lack freedom from domestic violence, economic security, access to healthcare, and fair housing.
In her most recent role, Robin was the Enterprise Family Market Leader for Family Office Exchange, a role in which she served 75+ council members involved in the company's family office executive and owner-operator peer councils and 25+ core members who lead family enterprises. Through bi-annual council meetings, quarterly phone calls, and daily communications she provided these 100+ members with the most current insights derived from the company's 380+ family office/family enterprise members and 150+ advisor members on all manner of issues impacting family offices and family enterprises, including optimizing their governance structures, and educating the rising generations about life-long learning and leadership, identifying opportunities and risks, and allocating family capital.
Robin received her J.D. from the Northwestern University Pritzker School of Law and her B.S. in Finance, with highest honors, from the University of Illinois, Urbana-Champaign. She also attended the Northwestern Kellogg Executive Education program on Governing Family Enterprises. She currently serves on the board of Hoffberger Holdings, Inc., a 5th generation family holding company, and chairs the board's governance committee. Robin previously served six years on the board of Sasser Family Holdings, Inc., a 4th generation family holding company, and chaired the board's compensation committee. She was a two-term member of the Board of the Chicago Foundation for Women.
Robin and her husband John have a blended family in which they have helped raise six daughters—two who are working and living on the west and east coasts, two who are currently in college, and two who are rising seniors in high school. While her husband loves his female-dominated home, he admits their dog Charlie helps balance the dynamics.