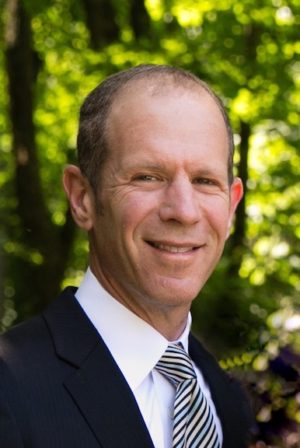 Senior Consultant
Jeff has 35 years of experience as a successful investment professional, private investor, family office executive and CEO.   He is currently a Partner at Tallwoods Partners, a multi-family office that provides tailored financial counsel and investment and portfolio management to a select group of families.  He is also the Founding Partner and Portfolio Manager of Armonk Capital Partners, a fund of hedge funds that specializes in fundamental long-short equity. In addition to working with family-owned businesses as a consultant, Jeff is a guest lecturer in the family business curriculum at Columbia Business School.
Jeff previously served as the New York Partner for Cherry Creek Family Office.   Jeff was also a Founding Partner of Sonar Asset Management, a distressed investing firm and a Principal at Sire Management, a highly regarded fund of hedge funds company, where he played a leading role in Sire's research and due diligence effort with respect to emerging hedge fund managers. Jeff performed qualitative and quantitative due diligence on existing and potential hedge fund investments.
Prior to joining Sire, from Jeff was a private investor as well as an outside consultant to Credit Clearing House (CCH), an accounts receivable, consulting and outsourcing business, where from 1996-2002 he was President and Chief Executive Officer and from 1994-1996 he was Vice-President.  At CCH, Jeff joined a mature family-owned business with 35 employees and succeeded in growing the company into an industry leader with approximately 100 employees.  Jeff assumed responsibility for all aspects of the company, including sales, marketing, operations, and finance. His significant accomplishments included increasing gross revenues by over 300% and improving EBITDA by approximately 400%.
In 2000, Jeff effected the sale of the company to an industry consolidator that was financed by a private equity firm and a consortium of banks, and he remained with CCH from 2000 through 2002 as President and Chief Executive Officer.
From 1990 to 1994 Jeff was employed by Goldman Sachs, where he developed and managed client relationships with money managers, hedge funds and ultra-high net worth individuals and family offices.   His responsibilities included institutional research and trading coverage and active investment management.  At Goldman Sachs, Mr. Greenfield developed expertise in equities, fixed income and derivative products as well as a variety of Goldman Sachs proprietary special investment instruments.
Jeff earned an MBA in Finance from Columbia Business School after working as a Financial Analyst in the Real Estate and Private Client Services departments at Morgan Stanley & Co. Prior to his role at Morgan Stanley & Co., Jeff earned his undergraduate degree from Northwestern University with honors.  He is married and has three children.  He and his family reside in Armonk, New York.  He is active in a variety of sports and has been involved with several charitable organizations.