Supporting the Interests of All Stakeholders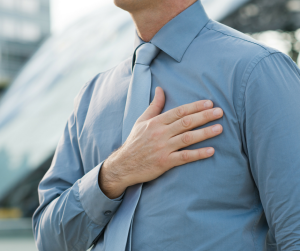 Transparency and Impartiality:
Continuity is committed to transparency and impartiality in our work. We are widely respected by our professional peers as well as our clients for upholding the integrity of our process, and the trusted role we play in supporting the interests of all stakeholders. We strive to always be objective and direct. We believe that our responsibility begins as soon as we are contacted, whether or not we are ever hired. Our commitment to gain the trust of all stakeholders begins with that very first conversation.
Confidentiality Ensured:
We maintain the highest standards of confidentiality. Our conversations with stakeholders adhere to the standard of confidential anonymity. We have appropriate file protection and document shredding processes in effect. We do not require any sensitive company or personal identity information and request that social security numbers and other information be redacted from any information sent to us. We are thoughtful about every electronic message and voicemail and always consider the consequences of our communications.
Understanding and Insight:
Having been stakeholders in family businesses ourselves, we know how complex and important this work is. We've been there ourselves and we know how much is at stake when we are engaged by a family. We carry with us that deep sense of responsibility throughout all our work with every stakeholder.
Cost and Value:
We strive to deliver services that are effective and affordable. Having been stakeholders and business leaders ourselves, we know how important it is to leave our clients confident that our work and the results is has been of unquestionable value. To that end, we believe it is essential that our proposals include a detailed scope of work, time frames, realistic budgets and to the extent possible, specific deliverables with project outcomes clearly defined.
---
Read about The Continuity Advantage.